Time to move over to Google+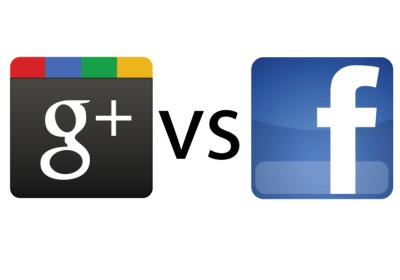 You're already using a Facebook business page to market your business, so why consider moving to Google+? You have a limited amount of time to dedicate to social media marketing, and with over 1 billion users, you figure Facebook gives you the best opportunity for expose your brand to potential clients. Well, you're partly right. More people are on Facebook, which means more exposure for your brand. And Google+ seems similar to Facebook. Why do both? For one, a lot of people want to escape the clutter of Facebook. Also, Google+ is a huge social network with over 540 million users using at least one Google+ service. So even if it is not as big as Facebook, it's still pretty big. Plus, it offers features that Facebook does not for your business. Such as:
The Ability to Manage your Page with Circles
Circles place groups into categories. This allows you the ability to market your brand to the appropriate category. You can create a category for clients, another for professional peers who you can engage in conversations with, and another for employees. These are just a few samples. Many more exist. The main idea here is Circles gives you better control and allows you to exercise a more targeted marketing strategy than Facebook does.
The Communities Feature
Communities allows groups to form around a particular interest. What's great is, unlike Facebook, Google+ allows you to join a community as a brand, which in turn allows you to interact with potential customers and engage in conversations.
Hangouts
This is a completely unique feature that allows you to directly engage in group meetings, discussions, or demonstrations. Businesses can use Hangouts to organize a discussion explaining a product or service, then archive that Hangout and upload it to YouTube (which, by the way, integrates very nicely with Google+). Other ways to utilize Hangouts are hosting a webinar or offering a free consultation.
SEO
With Google+, you have the power of Google's search engines behind you, making it easier to connect to the more than 1 billion people who use Google to search online every day. Google+ also integrates well with any of the marketing your business does with Google. Plus, what G+ Profile and G+ Business Pages bring is pages which can be indexed in search results. This means that these Google+ pages will show up in the results, if optimized correctly, for your brand keyword. Also, it extends your local reach. Google directs traffic from Google Maps to the Google+ community. Now people can get directions, recommendations from friends and even host events from a Google+ Local page, all by adding your local business to Google My Business.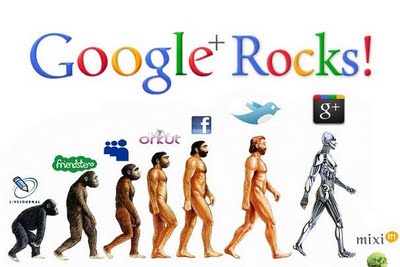 So now that you know Google+ rocks, have I convinced you to at least give it a try? Good. Below are some tips on getting started on Google+:
Create a Personal Profile Just like Facebook, you need to create a personal profile before you can have a business page.
Create a Page Carefully select your business category since you will not be able to change it later. If you want your business to show up on Google Maps, be sure to select "Local Business or Place."  Next, add a tagline and a profile photo (250 x 250 pixels), preferably a logo or image that portrays your brand.
Customize Your Page Make sure your cover photo clearly represents your business. Completely fill in the "About" section. Add links to all of the places you are active on the web, including your website. Add photos and videos to enhance the page. The more engaging the content, the more followers you'll get.
Start Posting Decide what message you want to send out and start posting on your page. Set goals for what you want the page to do. Establish those goals, then develop a plan to make it happen.
https://erinsweeneydesign.com/wp-content/uploads/2013/03/google-plus-vs-facebook-logo.jpg
280
400
Erin Sweeney
https://erinsweeneydesign.com/wp-content/uploads/2019/09/ESD-logo-for-website.jpg
Erin Sweeney
2014-10-14 11:56:27
2015-03-21 07:11:18
Time to move over to Google+